Hamsters love treats, and as their owners, we want to provide them with the best possible diet.
Homemade treats are a great way to control the ingredients in your hamster's diet and ensure they are getting the best possible nutrition.
In this article, we will explore 10 of the best recipes for homemade hamster treats that are easy to make and packed with nutrition.
---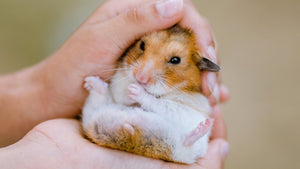 Building a strong bond with your hamster is essential for creating a happy and healthy relationship. Here are five key tips for bonding with your hamster